---
This album presents the last music program designed by the late violinist/conductor Paul Zukofsky. The program served as his New York memorial concert in 2017 played by pianists Aaron Likness and Andrew Zhou.
All recordings were made at Oktaven Audio in Mount Vernon, NY on August 22-24, 2019, recorded and edited by Ryan Streber, mastered by Ian Turner. Both Monkeys At Play and Josef Hauer's Zwölftonspiel (April 1956)* are first recordings.
The 2017 concert booklet is reproduced in the following pages.
Craig Pepples,
Musical Observations Inc


* © Copyright 1956 by Ludwig Doblinger (Bernhard Herzmansky) GmbH & Co KG, Vienna (Dobl. 01 831)


---
Mechanistic Music
In Memoriam Paul Zukofsky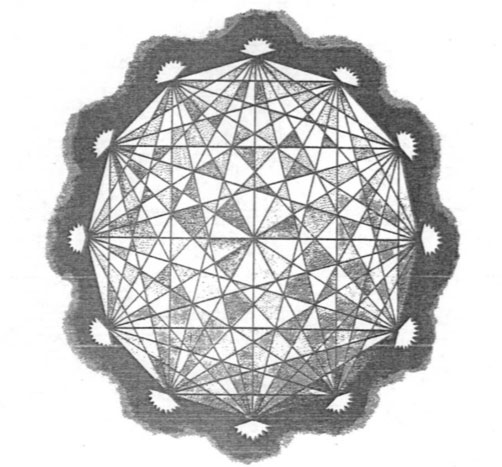 7:30 pm, Thursday October 12, 2017
Elebash Recital Hall, CUNY Graduate Center
AARON LIKNESS, Piano
ANDREW ZHOU, Piano
---
For Celia and Paul
(…)
Freed by their praises who make honor dearer
Whose losses show them rich and you no poorer
Take care, song, that what stars' imprint you mirror
Grazes their tears; draw speech from their nature or
Love in you – faced to your outer stars – purer
Gold than tongues make without feeling
Art new, hurt old: revealing
The slackened bow as the stinging
Animal dies, thread gold stringing
The fingerboard pressed in my honor.
Honor, song, sang the blest is delight knowing
We overcome ills by love. Hurt, song, nourish
Eyes, think most of whom you hurt. For the flowing
River's poison where what rod blossoms. Flourish
By love's sweet lights and sing in them I flourish.
No, song, not any one power
May recall or forget, our
Love to see your love flows into
Us. If Venus lights, your words spin, to
Live our desires lead us to honor.
Graced, your heart in nothing less than in death, go –
I, dust – raise the great hem of the extended
World that nothing can leave; having had breath go
Face my son, say: 'If your father offended
You with mute wisdom, my words have not ended
His second paradise where
His love was in her eyes where
They turn, quick for you two – sick
Or gone cannot make music
You set less than all. Honor
(…)'
- Louis Zukofsky, from "A"-11
All Louis Zukofsky and Celia Zukofsky materials copyright © Musical Observations Inc. Used by permission.
---
This concert honors a great musician.
Paul Zukofsky (1943-2017) was born in Brooklyn to "Objectivist" poet Louis Zukofsky and the composer Celia Thaew. Even before Paul's Carnegie Hall debut in 1956, his parents took him in 1954 to visit Ezra Pound, then confined at St Elizabeths prison hospital. There on the asylum lawn, at the poet's request, Paul played Bach solo pieces and Janequin's Chant des oiseaux.
Throughout his career Paul was known for his strong musical integrity. As violinist and conductor, he premiered the music of Milton Babbitt, John Cage, Elliott Carter, Philip Glass, Morton Feldman, Toshi Ichiyanagi, Jo Kondo, Roger Sessions, Artur Schnabel, Yuji Takahashi, Charles Wuorinen, and many others. He insisted he did not play contemporary music; he played good music.
As a teacher, he left his mark on many, whether in schools where he taught (New England Conservatory, Juilliard, Swarthmore, Princeton, Tanglewood), or in rehearsals for his concerts (the MOMA Summergarden series, "American Portraits" at the Kennedy Center, the Arnold Schoenberg Institute, the Youth Orchestra of Iceland and others). He leaves a legacy of writings and recordings on his site, musicalobservations.com, and selections from these writings are reproduced in this booklet.
Tonight's concert was conceived a few months before Paul's death when he showed the score for Monkeys at Play to the pianist Ursula Oppens, a life-long friend and associate. Her good offices brought together the formidable duo of Aaron Likness and Andrew Zhou. As Paul's final illness progressed in Hong Kong, he suggested other pieces: Stravinsky, Hauer, Satie; and the resulting program is a web of interplay.
Paul hesitated before adding Relâche with its absurd funeral but finally pronounced it "wonderfully cheerful!" Likely he knew this concert would be held in his honor.
-- Craig Pepples
---
The 'St Gaudens' on Boston Common
Moving, -Marching- Faces of Souls!
Marked with generations of pain,
Part-freers of a Destiny,
Slowly, restlessly-swaying us on with you
Towards other Freedom . . . 
You images of a Divine Law
Carved in the shadow of a saddened heart--
Never light abandoned-- 
Of an age and of a nation.
Above and beyond that compelling mass 
Rises the drum beat of the common-heart 
In the silence of a strange and 
Sounding afterglow 
Moving, -Marching- Faces of Souls!
- Charles Ives,
preface to the score of
Impression of the 'St Gaudens'
In Boston Common

---
Ives' Impressions of the 'St Gaudens' in Boston Common is the piano version of what became the first movement in Three Places in New England. Subtitled "Black March", it is elegiac and the least mechanistic piece on the program. It remembers a statue of African American Union soldiers marching off to battle in the Civil War.
Along with Ravel (but not Debussy), Ives was on Paul's list of music to take to a desert island.

- CP
Stravinsky's Sonata for Two Pianos opens with interlocking windmills of different sizes turning at various speeds: a cool neoclassic landscape of metric asymmetry. Following the playful rigor of a central theme-and-variations, the final movement returns to the character of the first movement.

- CP
Hauer (1883-1959) invented a twelve-tone music almost totally opposed to Schoenberg's classical motivic approach. Nothing could be further from Schoenberg than Hauer's dictum: not too fast, not too slow, not too loud, not too soft; well tempered, well intoned.

- PZ, from Summergarden series/
Cage Notes 1988
In conversation, Schoenberg said he and Hauer had "both discovered the same diamond," with Hauer adding, "but we view it from different angles." From 1940 onwards, Hauer composed only Zwölftonspiele, arguably more meditation than music, in which he employed chance elements. He is thought to be the model for Joculator Basiliensis in Hermann Hesse's The Glass Bead Game, and late in life, Hauer gave away most of his possessions except for his copy of the I Ching.

- CP
Composed in 2004, Monkeys At Play was scored in 2013 and is dedicated to Paul Zukofsky who gave input on notation strategies. When not swinging from branches or scampering up trees, the monkeys of the title type infinitely on their algorithmic keyboards.

- CP
Relâche – a surrealist "ballet instantaneiste", in two acts with a cinematic interlude, was Satie's last work. It was written in collaboration with Francis Picabia, who created the scenario and the décor. The cinematographer was René Clair. Satie, Picabia and Duchamp appear in the film. As part of the design for the cover of the score, Picabia wrote:
When will one lose the habit of explaining everything…

- PZ, from Summergarden series/
Cage Notes, 1988
---
(The CD booklet here includes the opening of Paul's "Satie Notes" since Satie's opening self-description in them reminds us not a little of Paul…)
---
BIOS
Pianist Aaron Likness has been hailed for "superb clarity" and "effortless elegance" in performances of classical, avant-garde, and contemporary music across the United States and Europe. Active as a soloist and collaborator in the New York and Boston metropolitan areas, he has also appeared in recent seasons in cities from Washington, DC to Amsterdam, with performers including ALEA III, American Modern Ensemble, Beth Morrison Projects, Boston Musica Viva, Firebird Ensemble, Hub New Music, violinists Rolf Schulte and Diamanda Dramm, dancer/choreographer Silas Riener, international opera star Anna Caterina Antonacci, and Metropolitan Opera soprano Amy Shoremount-Obra.

An enthusiastic advocate of new music, Likness has worked with renowned composers Hans Abrahamsen, Hanspeter Kyburz, Tristan Murail, Tobias Picker, Roger Reynolds, Salvatore Sciarrino, and Christian Wolff, and has performed US and world premieres of works by Beat Furrer, Zaid Jabri, Mikael Karlsson, Jonathan Howard Katz, Shirish Korde, Katarina Miljkovic, Stratis Minakakis, Wolfgang Rihm, and several composers of the new generation. His adventurous performances and collaborations have included Rzewski's Coming Together with poet Saul Williams, Cage's raucous masterpiece Concert for Piano and Orchestra with conductor Stephen Drury, video and multimedia works, music for amplified toy pianos, and performances of traditional Javanese music with Gamelan Nyai Saraswati and Boston Village Gamelan. Likness is a member of Boston's acclaimed new music sinfonietta, Sound Icon.

A native of Durham, NC, Likness attended the University of North Carolina at Chapel Hill, earning the school's most prestigious awards in performance and composition. He went on to pursue graduate studies at the New England Conservatory of Music, where he was named recipient of the John Cage Award for outstanding performances of contemporary music. His principal teachers have been Thomas Otten, Stephen Drury, and Ursula Oppens.
Pianist AndrewZhou has been noted for his "great sensitivity" and "luminous technique" (Anaclase), as well as performances of "extraordinary energy" (ResMusica). Second-prize laureate of the Concours International de Piano d'Orléans, Mr. Zhou has toured throughout France and has appeared in major venues such as the KKL (Lucerne Festival), Metropolitan Museum of Art (New York), Tongyeong Concert Hall, and the Théâtre des Bouffes du Nord (Paris). He has worked closely with leading composers of our time, including Unsuk Chin, Jacques Lenot, Tristan Murail, Matthias Pintscher, Christian Wolff, and Walter Zimmermann, and has, in addition, been the dedicatee and first performer of works of countless composers of a younger generation. Mr. Zhou is the recent recipient of a commissioning grant from the Arts Council of Ireland for a half-concert length work from composer Peter Fahey. As half of HereNowHear, a piano(+electronics) duo with Ryan McCullough, he has created commissioning projects centered on Stockhausen's Mantra, receiving works from Christopher Stark, Loren Loiacono, and John Liberatore, with support from the Fromm Foundation. He has been the pianist of the Aspen Contemporary Ensemble and ULYSSES Ensemble.
Mr. Zhou received degrees from Stanford University and New England Conservatory, both with distinction, and Cornell University, where he was awarded a Donald J. Grout Memorial Prize for exceptional doctoral dissertations. He studied primarily with Thomas Schultz, Bruce Brubaker, and Xak Bjerken, alongside influential work with Pierre-Laurent Aimard and Tamara Stefanovich. His recordings include a solo disc ("Vienne et après," featuring premiere recordings of works by Pintscher and Olga Neuwirth), as well as contributions on the Aeon, Open Space, CP2, and New Focus labels. For more information and links to his writings on music, visit andrew-zhou.com.
Craig Pepples is an American composer who has lived in Asia for 35+ years, working in business. As a Yale undergraduate he studied composition with several teachers, particularly David Hicks, whose algorithmic music software has been an essential tool in Pepples' compositions. During his time at Yale, Pepples was an active member of Martin Bresnick's new music group Sheep's Clothing, a precursor to the Bang On A Can ensemble in New York. Between 2011 and 2015, Pepples served on the board of the Hong Kong New Music Ensemble, and he is currently a board member of Musical Observations Inc. His music is included on Paul Zukofsky's final Tokyo recording for the CP2 label and also appears on Open Space CDs.
---

CP2 Recordings
Charles Ives IMPRESSION OF THE 'ST GAUDENS' AT BOSTON COMMON
Aaron Likness, Piano
Josef Matthias Hauer ZWÖLFTONSPIEL (APRIL 1956)*
Aaron Likness, Andrew Zhou, Piano
Igor Stravinsky SONATA FOR TWO PIANOS
Aaron Likness, Andrew Zhou, Pianos
Craig Pepples MONKEYS AT PLAY
Aaron Likness, Andrew Zhou, Pianos
Erik Satie (arr. Milhaud) "CINÉMA" FROM RELÂCHE
Aaron Likness, Andrew Zhou, Piano
* © Copyright 1956 by Ludwig Doblinger (Bernhard Herzmansky) GmbH & Co KG, Vienna (Dobl. 01 831)
All recordings were made at Oktaven Audio, Mount Vernon, NY, August 22-24, 2019; recording, editing and mastering: Ryan Streber, Oktaven Audio.
CP2 126
© 2020 Musical Observations, Inc.